Android is practically overflowing with options, and it's easy to lose track of some useful stuff along the way.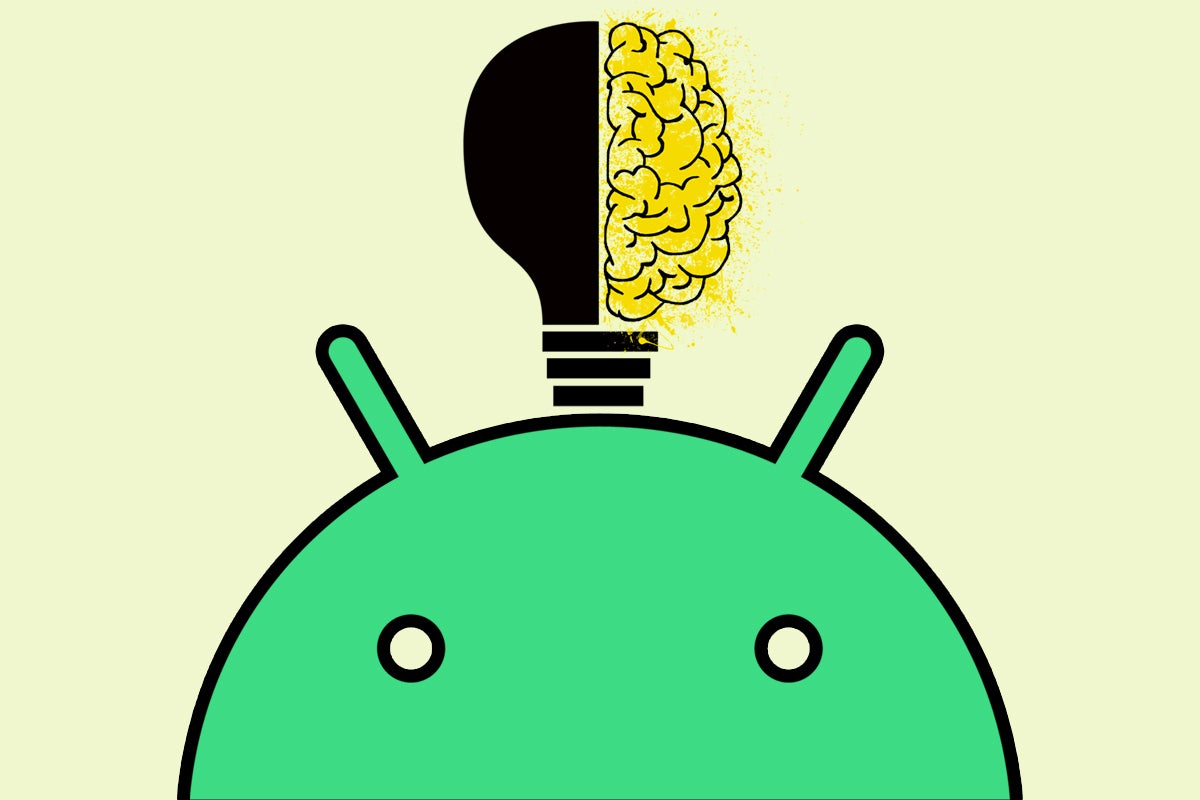 With every new Android version comes a flurry of fancy fresh features. Some of them immediately transform the way we work, while others just quietly fade away without making much noise.
And then there are the features that fall somewhere in between — features that seem useful, maybe even pique our interest when we first hear about 'em, but then get lost in the shuffle and forgotten as time wears on. Especially when said features are out of sight and not at all obvious, they're all too easy to overlook and abandon.
Well, as we look ahead to the launch of yet another new Android version — Android 12, expected to be announced any moment now (and already leaking out like crazy) — consider this your friendly reminder: These hidden Android features, added into the operating system at various points over the past several years, are still there and still incredibly handy. Take a moment to rediscover 'em and remind yourself what you've been missing.
Hidden Android feature #1: Fast app-switching
One of the most useful features to come into Android in ages is also one of the least well-known and discoverable. I'm talkin' about the Alt-Tab-like fast app-switching function that was first introduced way back in 2016's Android 7 and remains one of my favorite Android shortcuts to this day (along with, of course, all those awesome Gboard shortcuts we talked about last week!).
https://imasdk.googleapis.com/js/core/bridge3.495.1_en.html#goog_3196490040 seconds of 26 minutes, 36 secondsVolume 0%
If you're still using Android's older three-button navigation system, fear not, for you can do this, too — part of it, anyway: Just double-tap the Overview key (the square-shaped icon next to Back and Home) anytime to quickly zap between your two most recently used processes.
Hidden Android feature #2: App shortcuts
Speaking of app-related shortcuts, Android has an incredibly handy system called — rather fittingly — App Shortcuts. They're completely hidden out of sight, though, and they're consequently all too easy to ignore on accident.
But Goog almighty, can they ever be useful. You can think of App Shortcuts as direct links to specific functions within apps on your phone — ways you can get to individual actions or areas within an app without having to go through the typical process of opening it up, hunting around through its menus, and tapping multiple commands to get where you want to go.
SponsoredPost Sponsored by Dell
Developing better workplace culture
Discover three tips to boosting employee productivity and wellbeing
To look through your App Shortcut options, press and hold your finger down on any app's icon — either on your home screen or in your app drawer — for about a second. The options vary from one app to the next, but you're bound to find some fantastic treasures. For instance:
With Google's Messages app, long-pressing the app's icon lets you jump directly into a variety of recently used message threads.
With Google Docs, you can hop straight into a new document or to the service's search function without having to first open the app and poke around.
With Google Drive, you can get direct links for searching, uploading a new file, or even scanning a physical document with your phone's camera.
Hidden Android feature #3: Live Caption
Google's Android 10 release introduced an unexpected gem into the operating system — something that has the potential to be way more useful than you'd expect at first glance. It's called Live Caption, and it's technically an accessibility feature for folks who have a hard time hearing.
The benefit in that scenario is obvious, but Live Caption can also come in handy for practically anyone on a day-to-day basis — because what it effectively does is allow you to see what a video or podcast is saying without having to have any audible sound playing from your device. I'll often flip it on briefly when I want to "listen in" to some manner of multimedia while I don't have headphones handy and am in a situation where blaring sound out from my phone's speakers wouldn't exactly be optimal.
In such moments, all I've gotta do is tap a little box that shows up beneath the volume controls whenever any kind of media is playing on my device — and holy moly, wouldya look at that?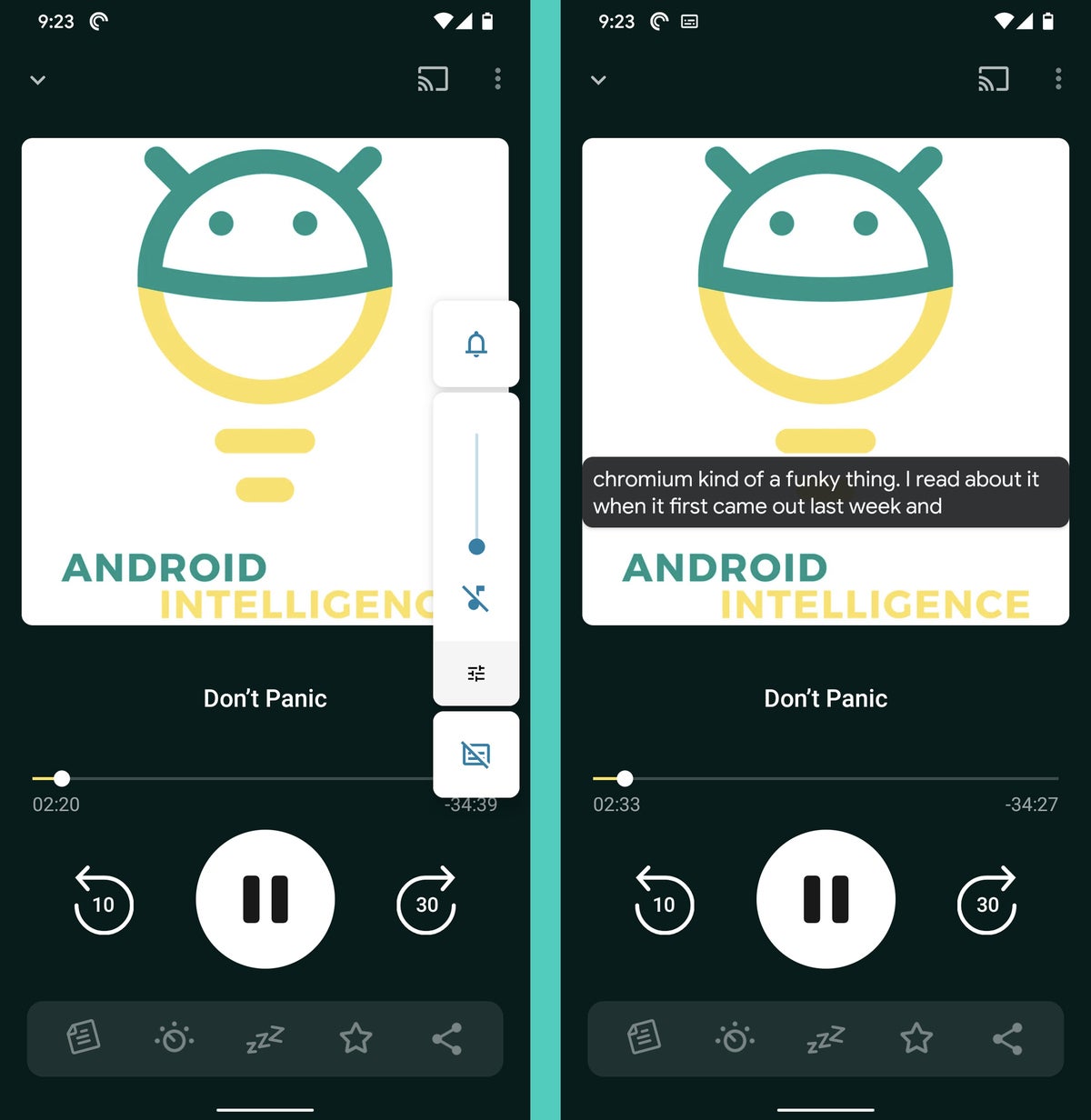 Hidden Android feature #4: Share menu pinning
This next tucked-away treat was first added into Android way back in the 2016 Nougat era but then taken away for a while and only brought back with last year's Android 11 release. (Goodness gracious, Google, you're making me dizzy.)
It's the ability to customize the order of apps in your phone's system-level Share menu — which means can then keep your own most frequently used sharing destinations at the top of the list for easy ongoing access. Yippee!
The feature is unfortunately complicated by the fact that lots of apps, including many of Google's own utilities, now use custom share interfaces instead of relying on the system standard (grumble, grumble, grumble). But for any app that's actually doing things in a sensible way and using the standard Android share menu, take note: So long as your phone is running Android 11, you can press and hold your finger to any item in that sharing list to pin it to the top. And it'll then stay in that place for all future sharing, anytime the standard system menu is used.
To see for yourself, go highlight some text within an email in Gmail and select "Share" from the menu that comes up. Then press and hold that perfect little fingie of yours down onto any app you see in the list of sharing options — and, ta-da: